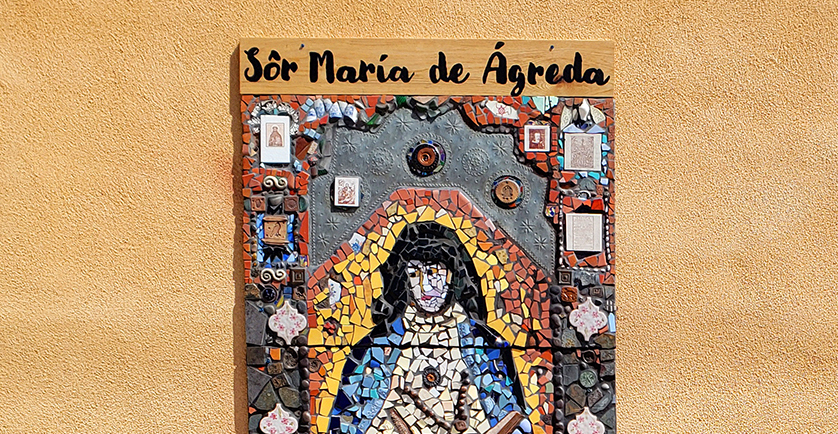 María de Ágreda Returns to Restored Wall
The María de Ágreda mosaic and Raven mural have returned to our exterior wall after the completion of stucco restoration and a new garden wall.
Roy Taylor, Tomas Wolff, Paul Sisson, and Pat Havens volunteered to rehang the artwork.
Drive by 101 E. Broadway to see Maria de Agreda returned to her place of honor.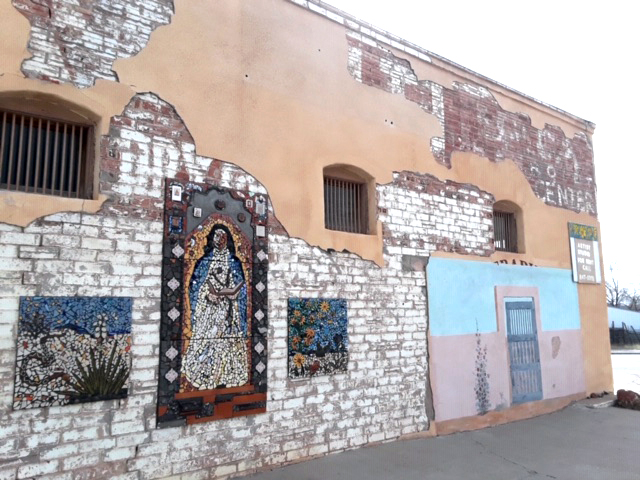 Before repairs to the exterior wall and stucco restoration—
After
repairs to the exterior wall and stucco restoration—