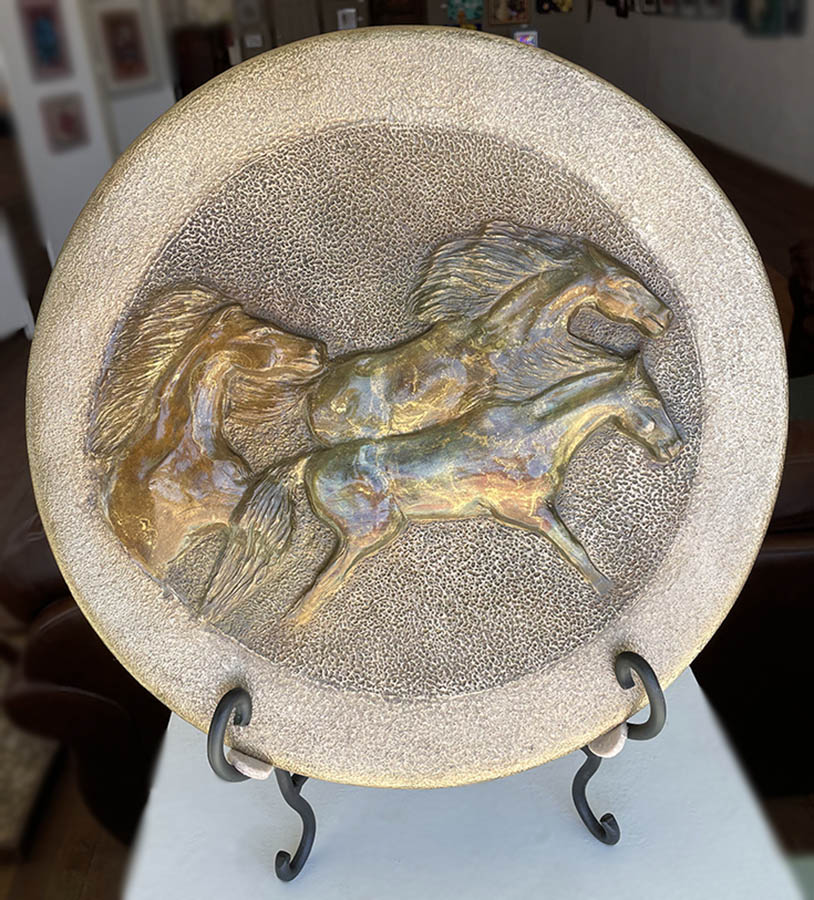 Artist Spotlight: "Running Free"
Medium: Bronze
Size:  15 1/2″ Round Plate
Artist: Rudolf Cavalier
Price: $1,200
About the Artist
My name is Rudolf Cavalier, and I was born in New Mexico. I am a Professional Artist who is Self-Taught, and I conceive and create all my own work. Each piece is a "One Of A Kind".
I strive to accomplish that which I feel, something Unique that hasn't been done. Perhaps it has, but not in My Way. I feel that there is no Mastery, just the Journey, and the Search for Something New.
The Inspiration for this Sculpture came from a group of wild Mustangs that were in a canyon at the Petrified Forrest in Holbrook Arizona. At one point they saw me and bolted. They were like a dance as they ran. I decided to sculpt that image.
The Original sculpture was Carved in Glass. It came out so good; I decided to have it cast in Bronze, which is the Bronze Plate that you see. It was cast in a limited edition of 10, this being the #10. We hope this Sculpture will Enhance your Home for years to come.
Price: $1200.00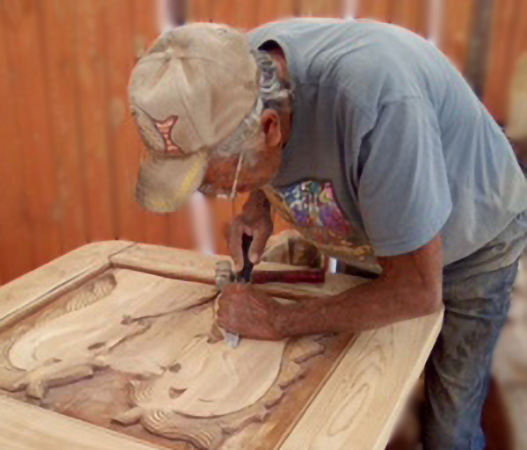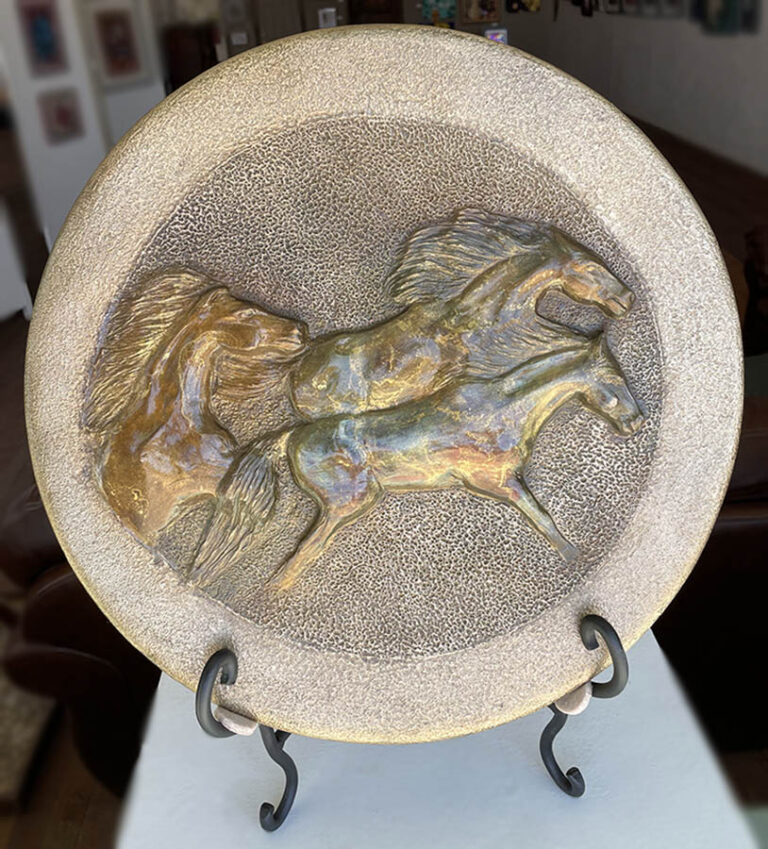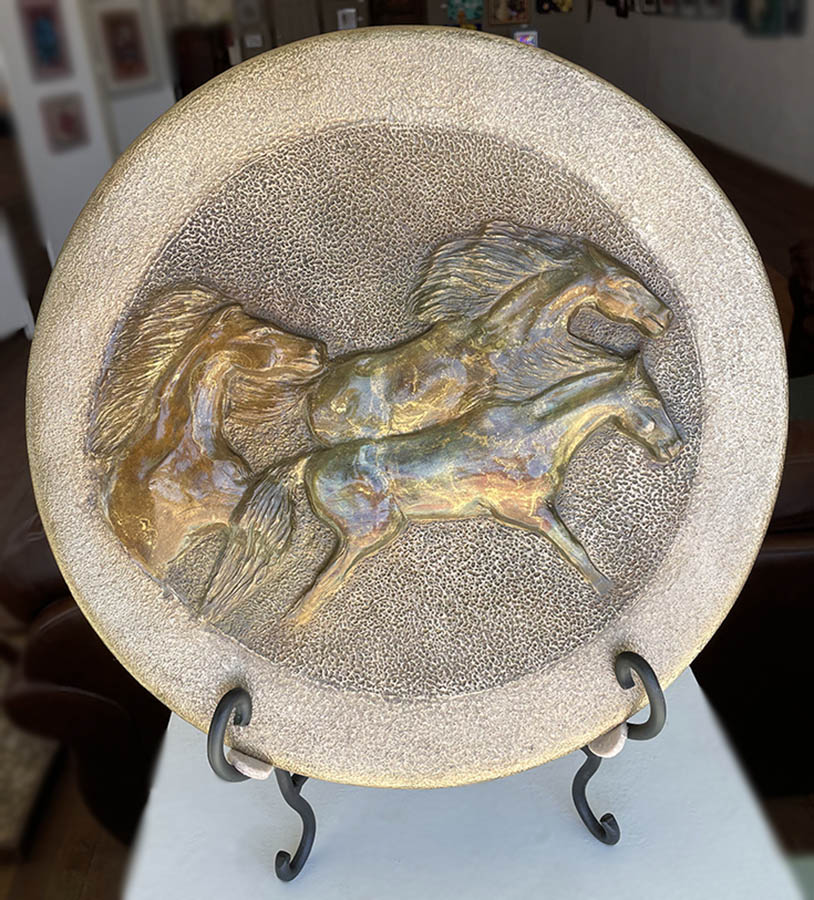 Rudolfo Cavalier's "Running Free" is on display through the end of Sept. 2021 in our windows at —


101 E Broadway, Mountainair, New Mexico