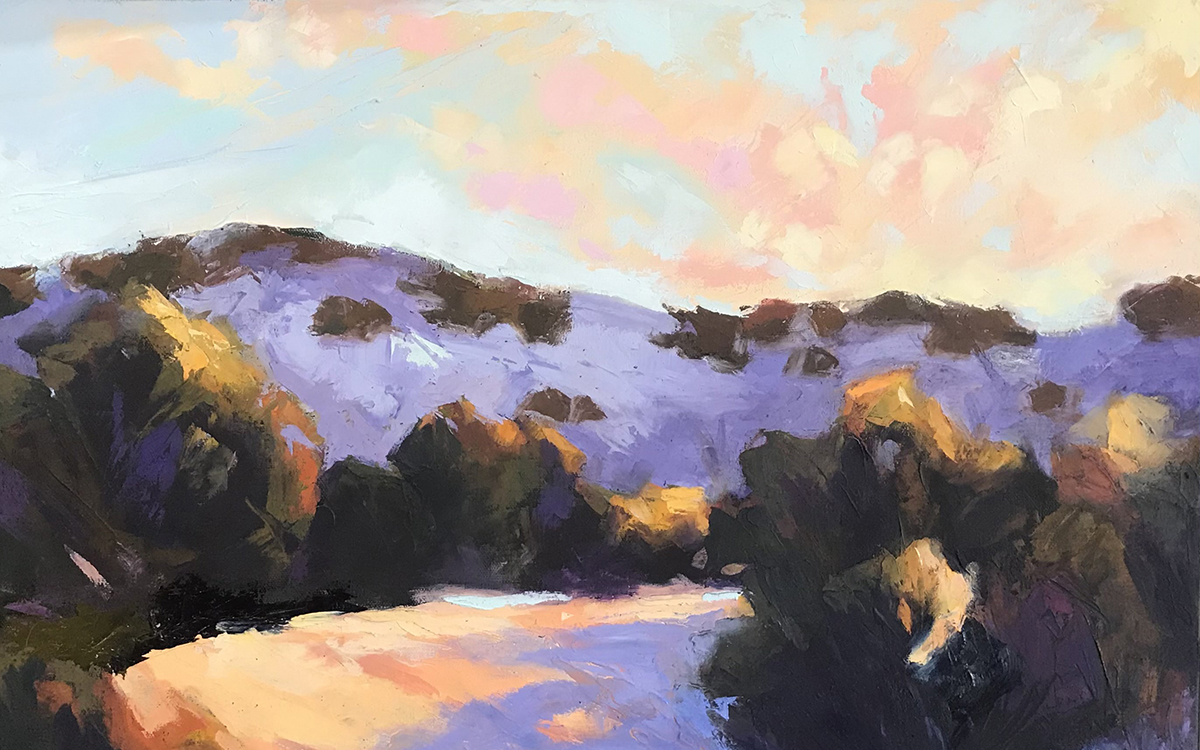 Artist Spotlight: Loma Parda: Early Morning
Oil on Canvas, 24"x24", Addie Draper
About the Artist
After graduating from the University of New Mexico in Art and Philosophy, I have worked as a professional artist my entire adult life. In my early years, I developed skills as a wood turner and gained a national reputation in, what was then, a very active field. Some of my work from that period is owned by the Renwick Museum in Washington, DC and other museums. Working with exotic hardwoods, I eventually developed an allergy to the dust which required a change in media.
I began exploring pastels as I loved color and landscapes and was excited by the effects one could get with them. I spent many years traveling the States to top art festivals and getting to know the country with my pastels. When it was time to stay local, I found myself totally absorbed with making paper, journals, 3-D paper collages, and eventually moving into oil painting.
The Weyrich Gallery (Albuquerque) carries my work with paper. Sara Eyestone at La Posada Resort in Santa Fe shows my oil paintings. During the COVID-19 shut-down I found myself totally drawn to painting my land in the Manzano Mountain region and some of the surrounding areas. These pieces have become a diary of that time, a documentation of my immediate area and beyond, and of my reaction to that land.
Inspiration for Loma Parda: Early Morning
I live below the Loma Parda hill depicted in this painting. Every morning and evening I walk my dogs in view of this hill which dominates the landscape around me. In the early morning, the hill captures the light in such a beautiful way, with long shadows, hints of the glowing morning sun starting to appear. There is something that is so magnificent about the first sun of the day. Things get all peachy with a hint of the warmth offered by the sun suggested in the air. It's just a wonderful way to start the day.
Price: $1200.00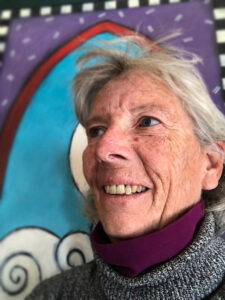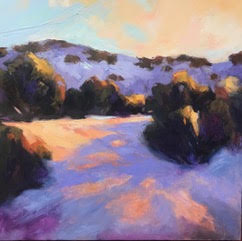 Addie's painting is on display through the end of May 2021 in our windows at —


101 E Broadway, Mountainair, New Mexico