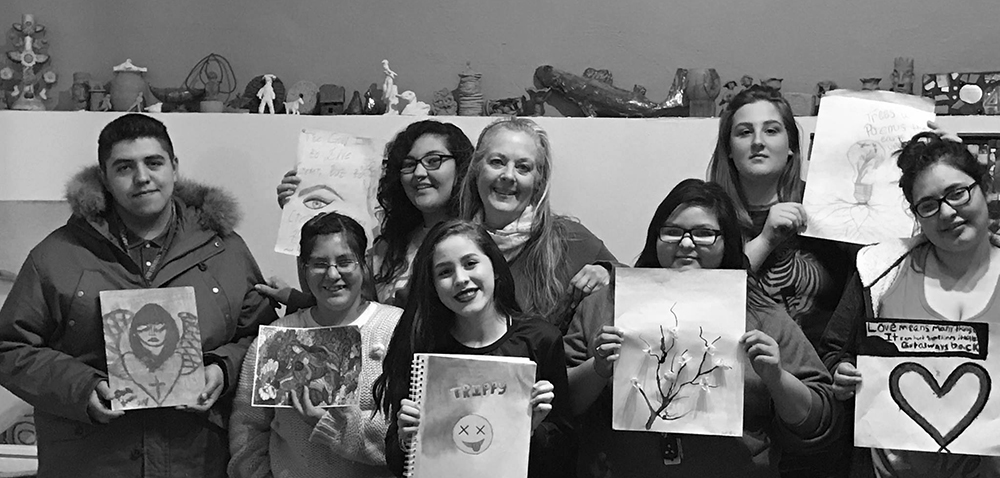 Youth Art Director Raises $765 for program
Friends of Karen Smith Donate to MMAC in Birthday Fundraiser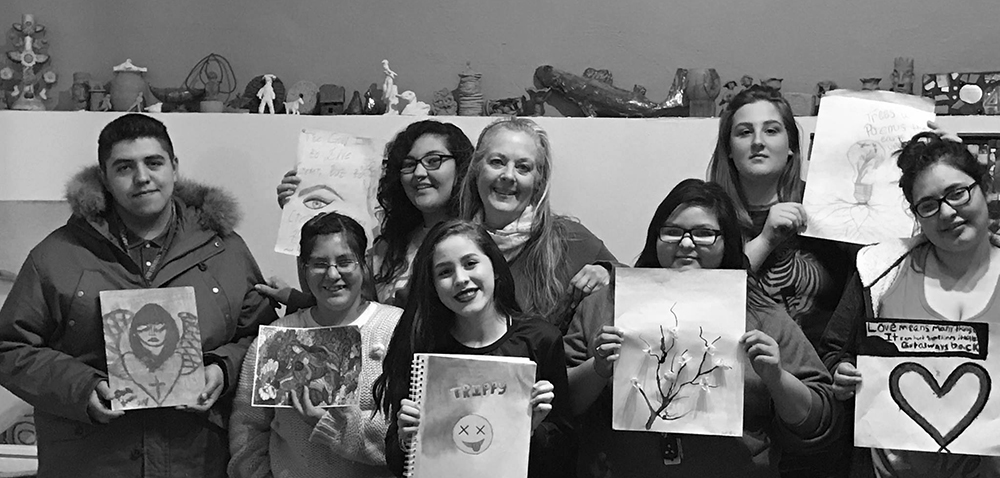 Manzano Mountain Art Council is grateful to Karen Smith, Program Director for our Youth Art, Music & Cultural Outreach Program. Over the past ten years, she has created, facilitated, and obtained funding for programs that serve youth and young adults in the east Manzano Mountain communities.
Recently, she organized a Facebook birthday fundraiser for the youth programs at our organization. You can read a  segment of her post is at the right. 
Thank you, Karen!
Please help me raise money on my birthday for Manzano Mountain Art Council. The Youth Art, Music, and Culture Outreach Project (YAMCO) includes: The Youth Art Club, The Poetry Days Program, The Elementary, and Middle/High Art After School Programs, Youth Mural Projects, and The Land Grant Summer Youth Program in the Land Grants of Manzano, Torreon, Tajique and Chilili.
Your donation is critical and will make a big difference in helping to keep these programs active via new virtual avenues and with social distancing restrictions in place. Anything you can give helps. THANK YOU!
To join the Young Arts Club, contact Karen Smith at 312-933-4119.