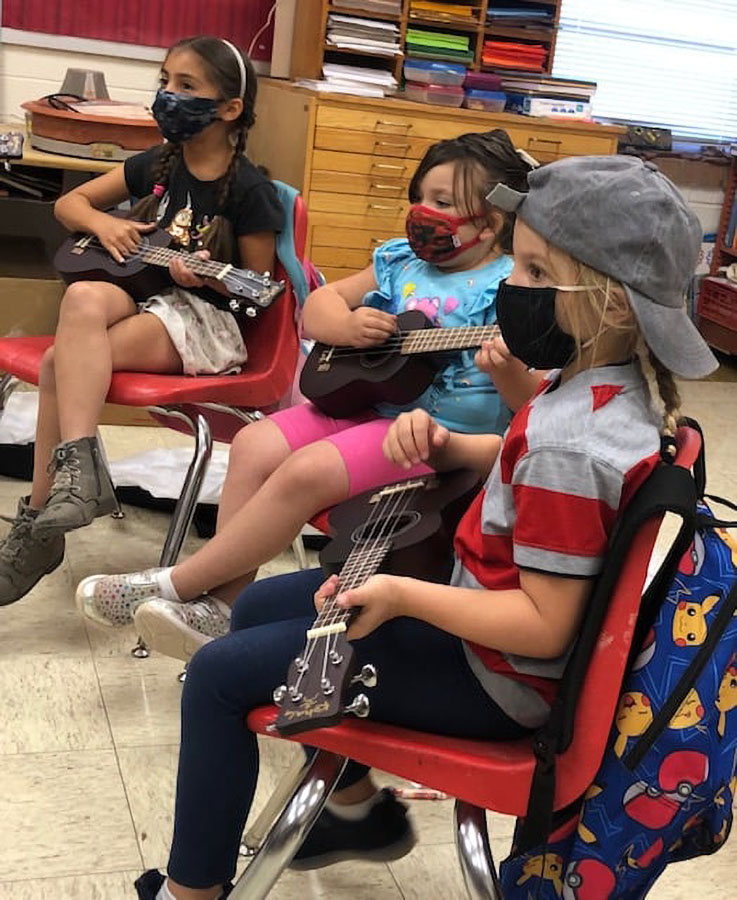 This Event Has Passed – Art After School Extension: Ukulele Classes

Ukulele classes in the Mountainair Elementary Summer School Program!  The students were focused and hard working.  And had fun in the process!  Years later they can look back fondly on these memories. 
Thank you artist/poet/musician Davine Torres,  for sharing your talent and for being such a patient teacher. 
And thanks go out to Sweetwater Music and Craig Pop Artist for helping us get these awesome, affordable,  and well-made ukuleles (complete with padded back-pack cases and tuners!)
To join the Young Arts Club, contact Karen Smith at 312-933-4119.