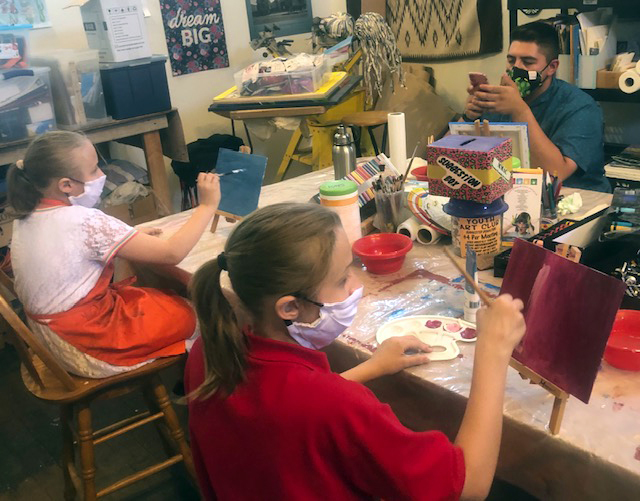 Young Art Club this Week
The Young Art Club activities were diverse this week. New member, Phillip, began creating at the pottery wheel. In his first afternoon, he threw a bowl on the pottery wheel. Welcome, Phillip!
Adora, Destiny, and Derek were seen painting during club. Painting…? Yes Derek is on his phone… but in his defense, he is waiting for the paint to dry! LOL.
To join the Young Arts Club, contact Karen Smith at 312-933-4119.