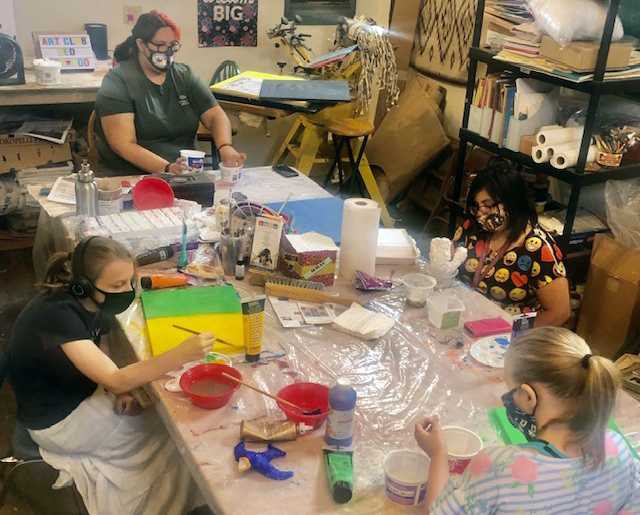 Repurposing Canvases for New Projects
The Young Arts Club members were in the
ir
creative 
space
this afternoon.
Thanks to MMAC member, Rebecca Anthony's generous donations, they re-purposed
used framed canvases while learning about the ingredients and
techniques for
gesso
application. Gesso is costly due to its main ingredient
(
limestone
)
and the process of grinding the limestone into powder so it can be mixed with liquid and then applied to canvas.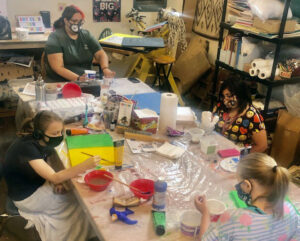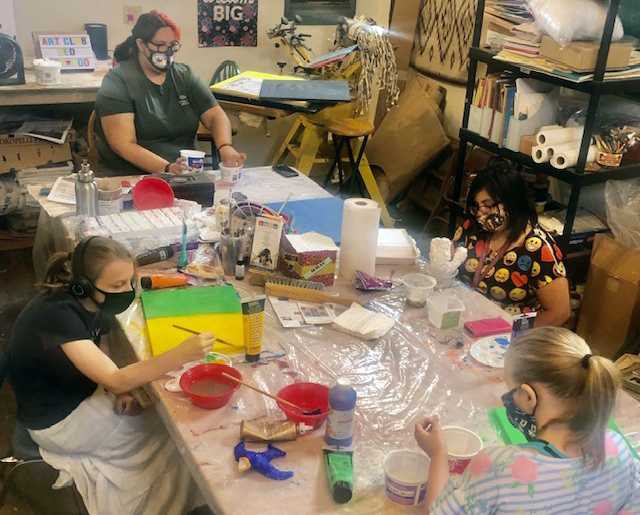 Youth Art Music and Culture supporter, Pop Artist Craig Kersten, demonstrated how
a
crylic paint can 
be used
as an inexpensive substitute for gesso but may take several coats for an effective application.
Club members also spent time learning about Papier-mâché (French meaning "chewed paper," "pulped paper" or "mashed paper.") The first use of paper mâché appeared around
200 A.D. in China. Old uses were coffins and masks in Egypt, painted boxes in Middle/Far East and Kashmir, doll heads in England, and sculptures in Mexico.  Modern uses for Papier-mâché are carnival floats, theatrical sets, puppetry, and war-time decoys.
Watch our website and Facebook page for updates on the art student's progress!
To join the Young Arts Club, contact Karen Smith at 312-933-4119.