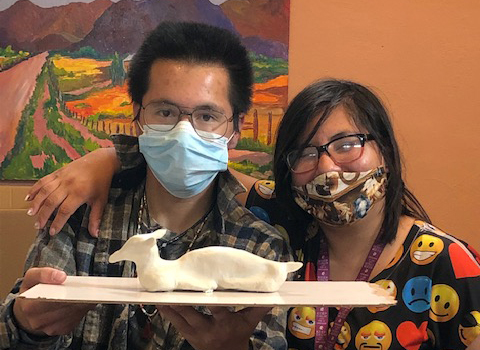 Quick-dry Clay sculpture
Phillip shows his finished deer sculpted from quick-dry clay. His sister, Margie, is smiling with approval (the mask may be hiding it, but she's smiling.) LOL!
Derek didn't make it to MMAC this week but that didn't stop him from participating in "Art Time." Check out this tropical view he painted at home (right)!
To join the Young Arts Club, contact Karen Smith at 312-933-4119.