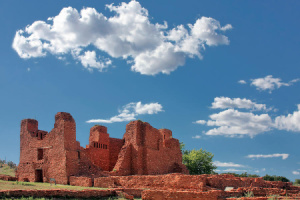 Music Performance by OMAR VILLANEUVA
Sunday, September 11, 2022
Starts at 2 pm
Free Event 

(Donations Welcome)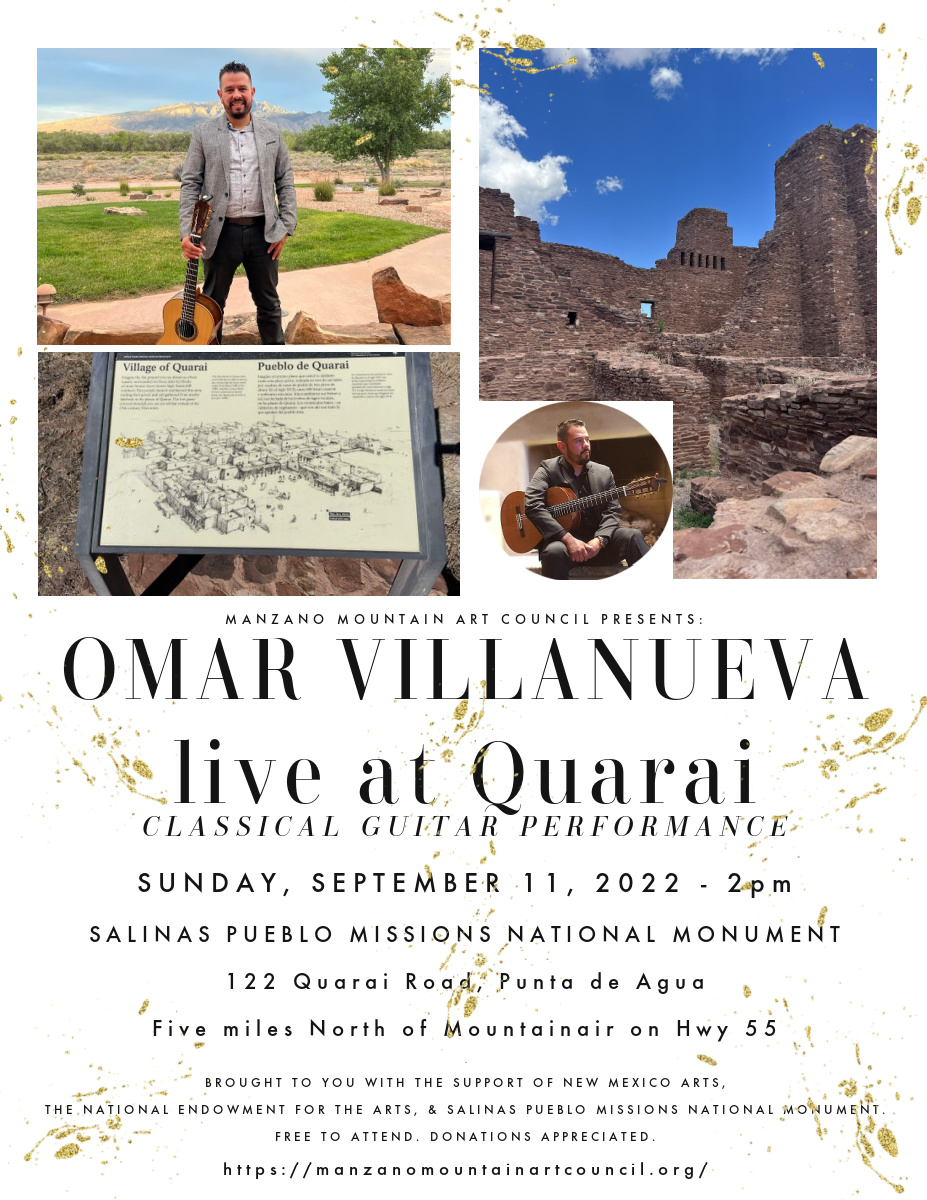 Location:
Quarai Ruins – Salinas Peublo Missions
122 Quarai Road
Punta de Agua, NM
Sunday, September 11, 2022 at 2pm at Quarai
IF IT IS RAINING, the event will be moved 5 miles South of Quarai to the MMAC Event Center in Mountainair.
101 E BROADWAY
Mountainair, NM 87036
At the corner of US 60 & NM 55
Final Determination will be made at 12pm Sunday.
Whether at Quarai or the MMAC Event Center, this special performance is not to be missed.