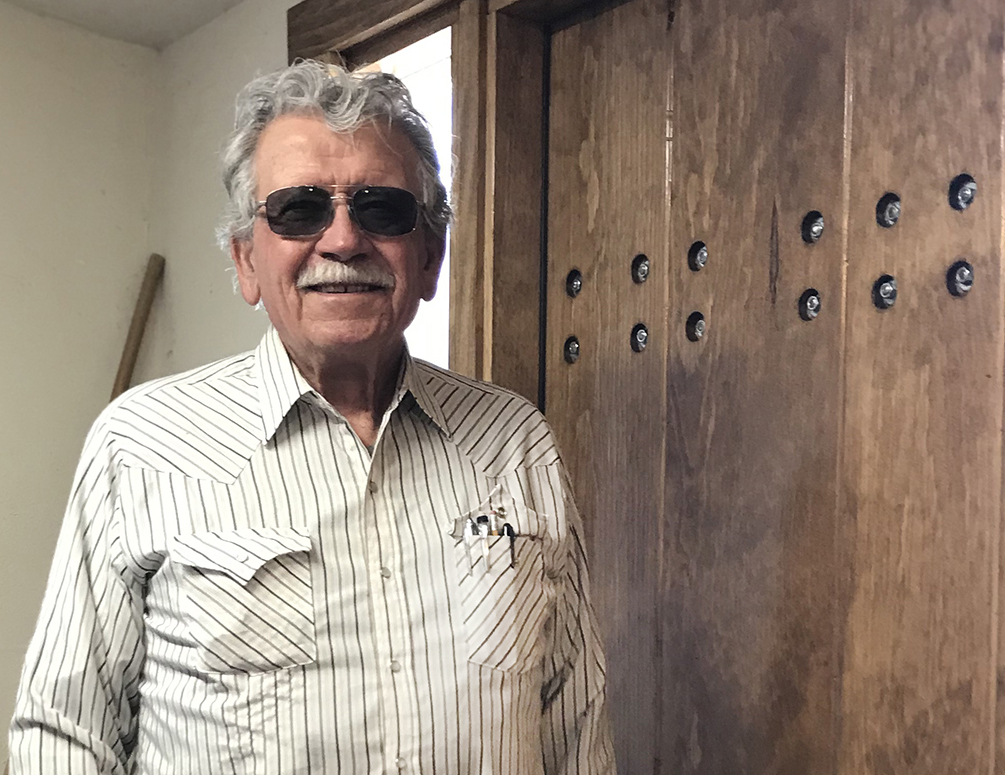 Member Highlight: Roy Taylor
Roy Taylor is a retired contractor from California. He and his wife, Katheryn Garlow, searched the southwest with the hopes to relocate. They received a marketing video about a new community under construction in the small town of Mountainair, New Mexico. Roy and Katheryn visited the area, explored the region, and purchased a Deer Canyon home in 2008.
Roy learned of Manzano Mountain Art Council (MMAC) from neighbor Kent Potter, who informed him about the organization. Roy became a member and has been involved with our mission ever since. He is our resident master craftsman showing Katheryn that he does not know the meaning of retirement.
Since the MMAC building at 101 E Broadway was purchased in 2015, Roy has completed much of the interior and exterior projects. When we constructed studio space for artists, community workshops, and iCreate, Roy designed and built the doors. He also built a new back door (bottom right) leading to the garden and installed a new grate for the historic elevator.
The Pergola in our garden area was designed by Peter Locasia. Roy oversaw the team of volunteers who built the Pergola. It included Roy, Paul Sisson, Thomas Worker, Mike Downey, Carole Glade, Joe Glade, Candace Harbison, and Al Clare.
Roy loves art. When living in California, he studied under furniture designer and woodworker, Sam Maloof. The chair in the photo with Roy (above right) is a Maloof-inspired chair on display in our gallery.
As you can see, Roy is an artisan. We are fortunate to have him serving on the Board of MMAC and volunteering his valuable retirement time with our organization. Thank you, Roy!