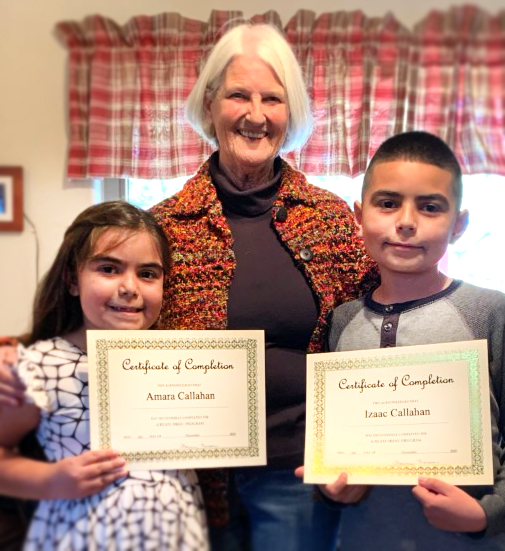 Member Highlight: Maureen Newsom (iCreate)
Maureen Newsom has lived and worked in New Mexico for over 40 years. In elementary school she began violin lessons. Entering college, she majored in dance—tap, ballet, jazz, and modern. She prepared for a future in dance until an unexpected health issue changed her direction. She gravitated toward Middle Eastern dance, which was physically easier for her.
After moving to Mountainair 12 years ago, she discovered MMAC's "You Are the Artist" program through a friend and subsequently learned about the iCreate program. After retirement (or when she thought she had retired), Maureen began working with iCreate due to her love of music.
iCreate is a very special 501(c)(3) non-profit organization which fosters creativity and arts in underserved communities. iCreate offers lessons in music, dance, poetry, creative writing, visual arts, and crafts.
Maureen has experience in two iCreate genres—music and dance—and has taught both violin and Middle Eastern dance over the past four years. Her students include both adults and youngsters. Through iCreate music, students are provided the opportunity to earn the instrument they are learning at no cost to the student. 
Maureen loves music and she loves dancing. She imparts that love to her students. Izaac and Amara Callahan, two of Maureen's current students, play the violin and earned their instruments (pictured on the table behind the students). Both students also earned a certificate of as well. Izaac and Amara intend to continue music education. 
Maureen Newsom is an outstanding member of Manzano Mountain Art Council. Thank you, Maureen!