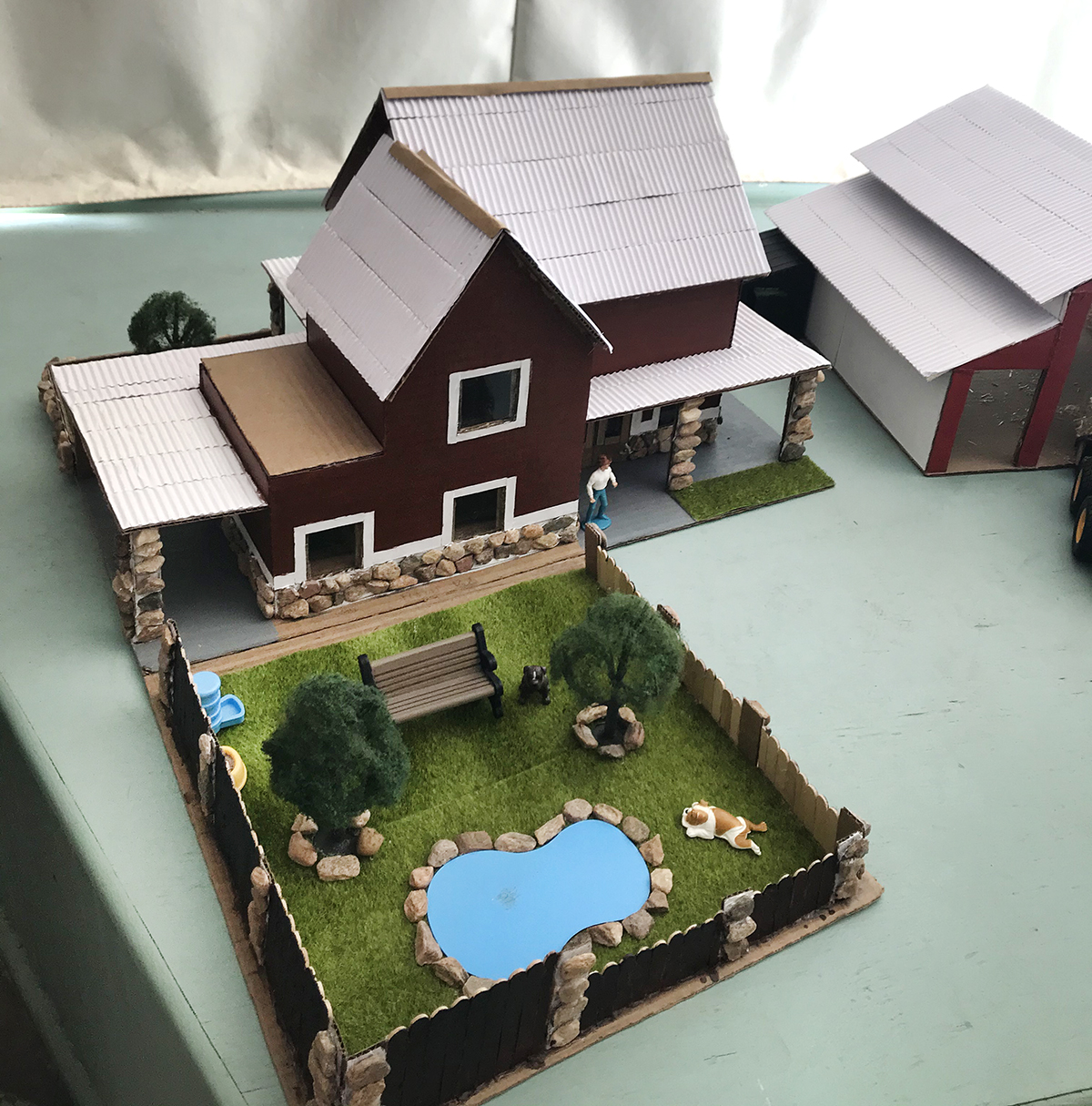 Member Highlight: Kazyen Greene
Meet Kazyen Green, a senior at Mountainair High School. He plays for the Mustang football team. His number is 25. Kazyen has lived in Mountainair his entire life and has many interests, but building models is his passion.
"It all began with Popsicle sticks." As a young boy, Kazyen's parents encouraged him to create and build with the wooden sticks. That was the beginning. Kazyen researched how to build models. The house on exhibit at MMAC was one he found online. Kazyen took the design and equipped with a ruler, pencil, paper, hot gun, glue, and lots of cardboard, he worked through the idea until he got it right.
Kazyen's family has lived in the Mountainair community many, many years. His parents Travis and Yolanda grew up here and also attended Mountainair schools. His brothers, Westyen and Draven, also live on their ranch outside of town. They have three dogs, cows, horses, and chickens. Everyone helps at the ranch.
Kazyen is focused and driven. After graduation he plans to get his Certified Driver's License (CDL) with the state. He will drive a truck to earn money for college. Kazyen has been accepted to Central New Mexico Community College. His long term goal is to be an Architect.
We are honored to have Kazyen as our first high school member to exhibit his art in our gallery windows. Manzano Mountain Art Council wishes Kazyen great success in his future.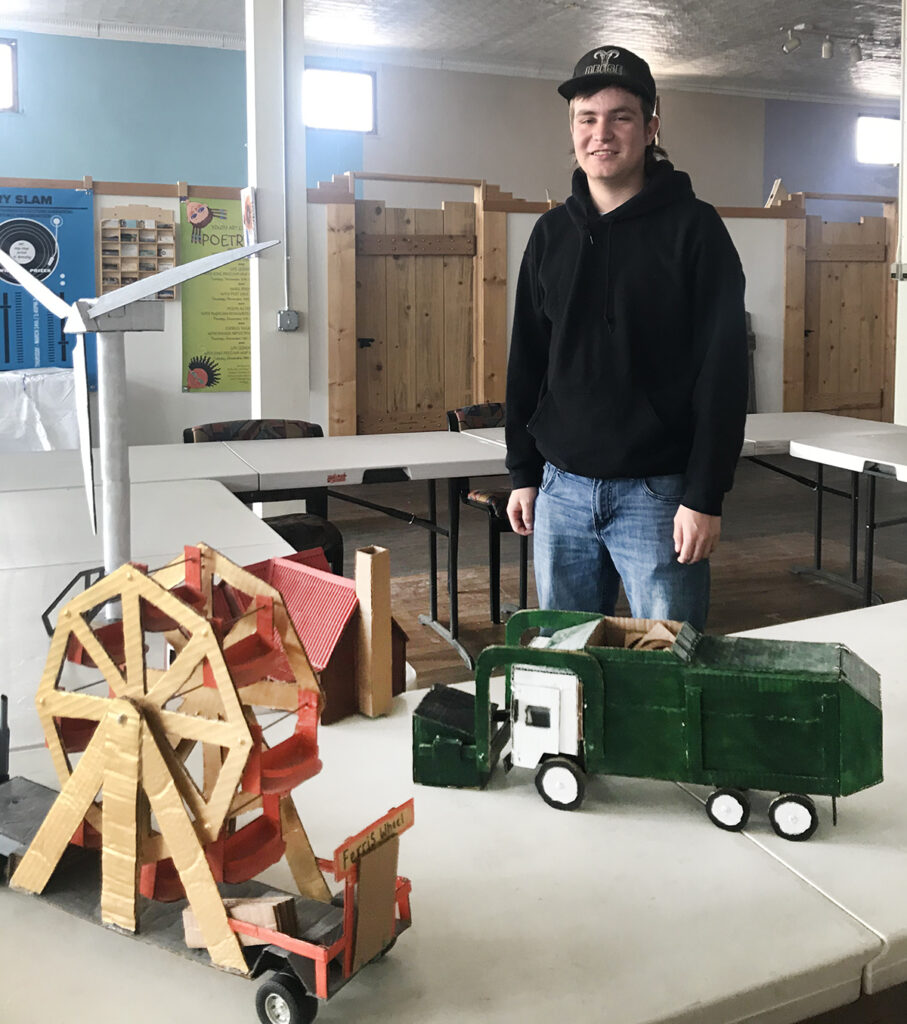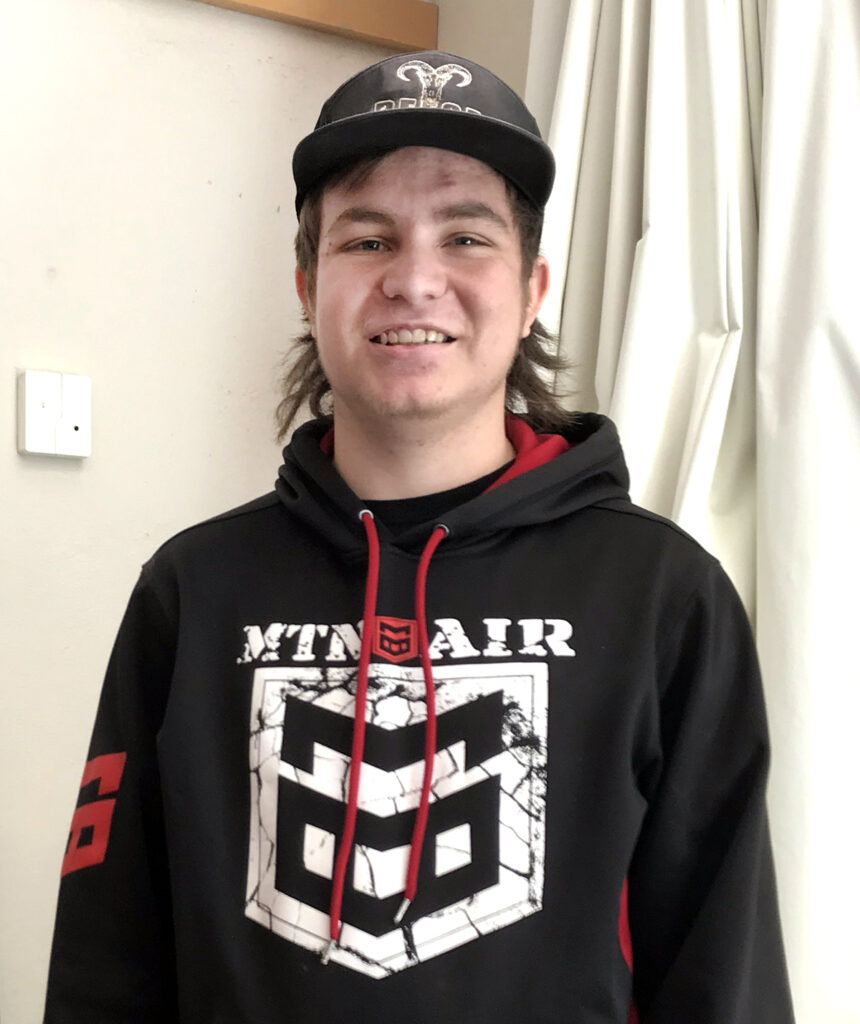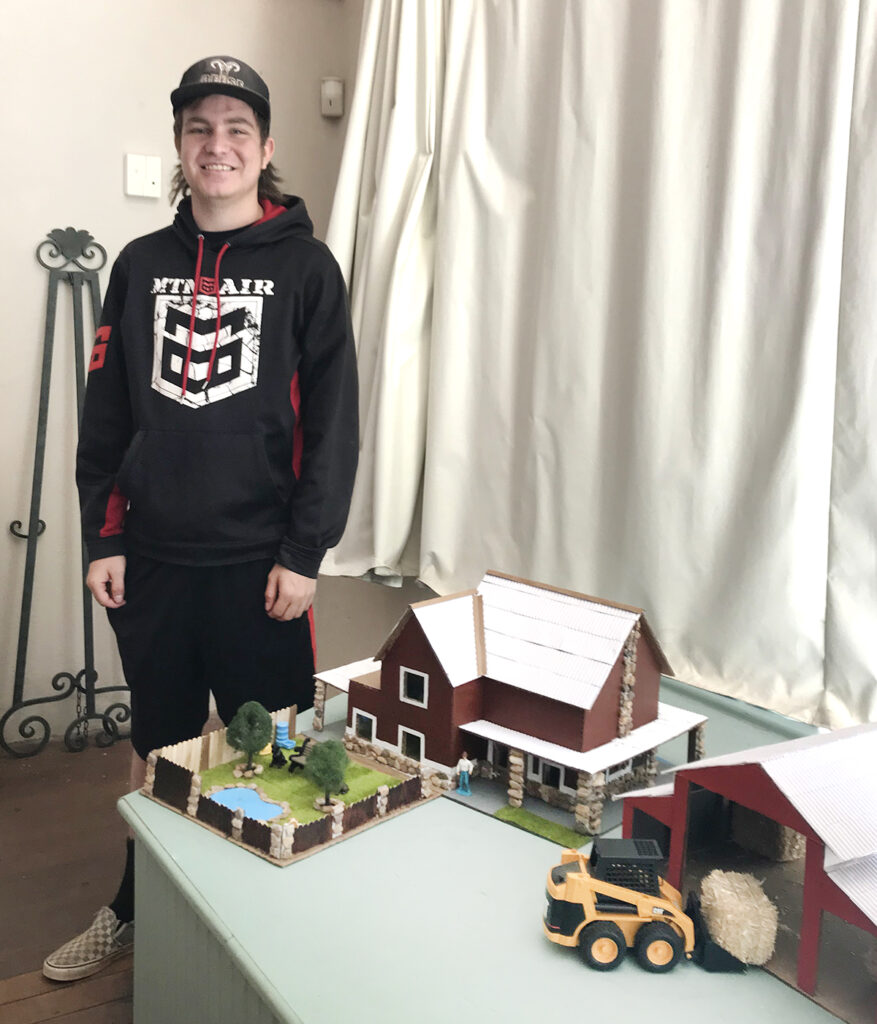 See Kazyen's models in our gallery windows through July 2021.
101 E. Broadway, Mountainair, New Mexico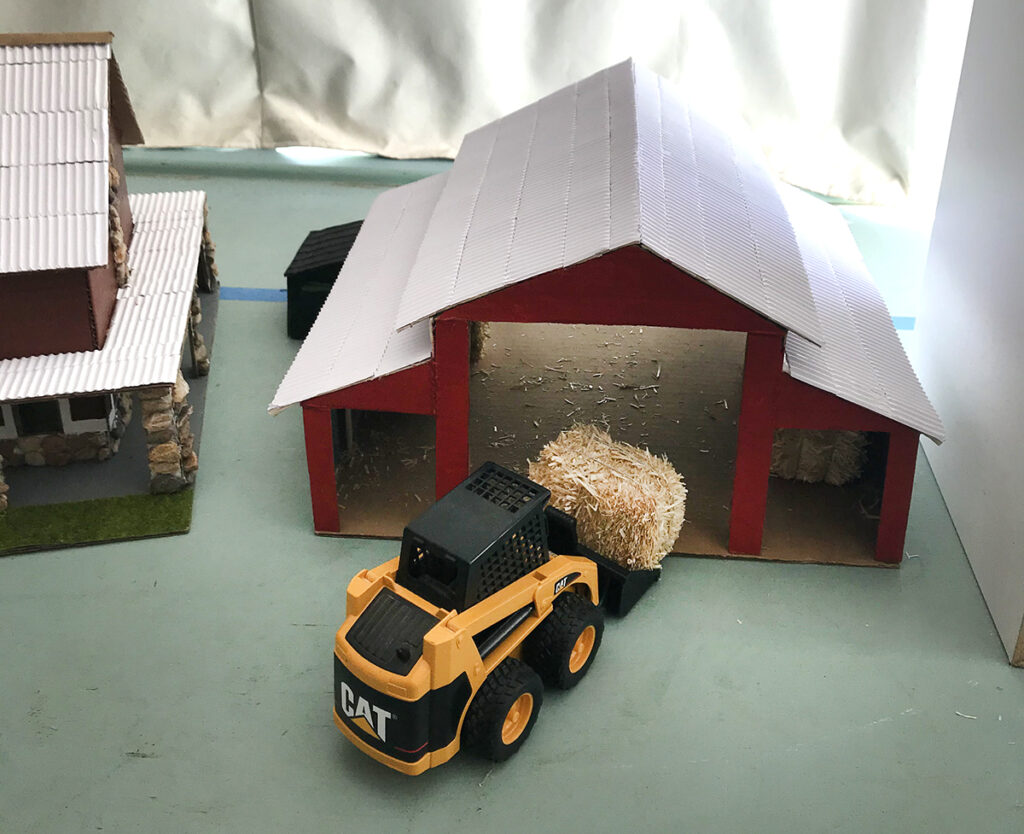 Stop in and see Kazyen's latest additions.