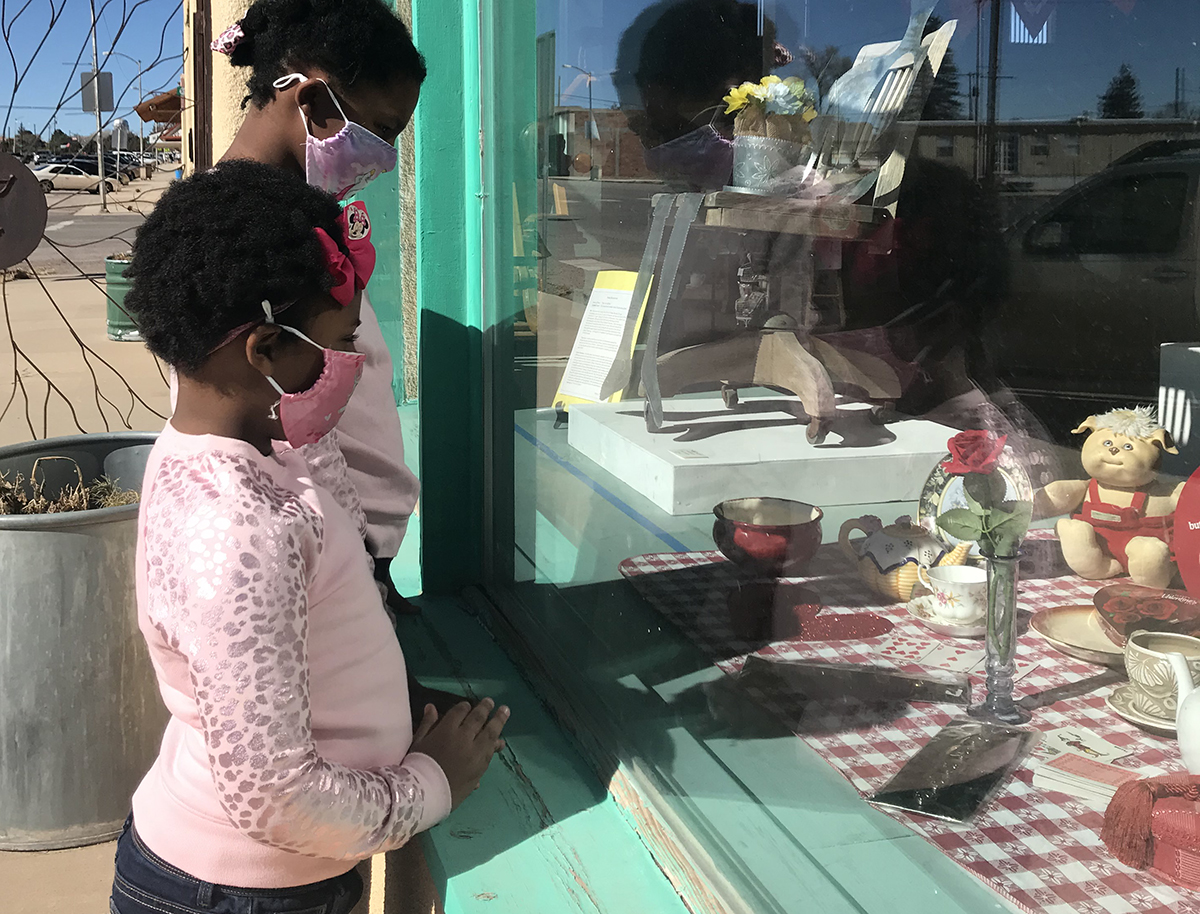 Group of Children attracted to 'Tin' Display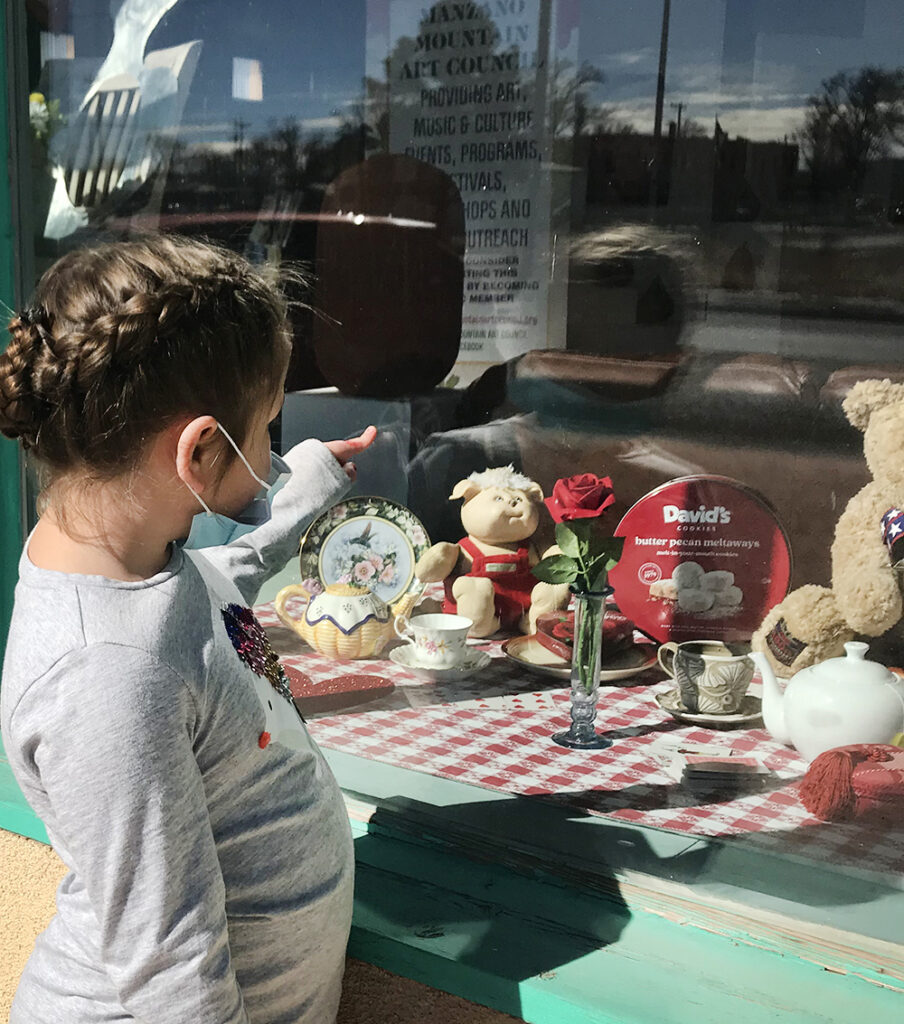 Valentine's Day display attracts interest
Miss Paisley Kaiser stopped at Manzano Mountain Art Council to share her thoughts on our Valentine's Day The Tin He/She window display.
As usual, Miss Paisley was quick to provide commentary on the Valentine window, pointing out the tea party which she especially liked, as she received a tea set this past Christmas Day.
Mayor's little sisters stop at our windows
Ayreis and Zamaya Nieto, the little sisters of Mayor Peter Nieto stopped by the MMAC gallery windows to view the first installation of our Member Artist Spotlight. 
The current piece is by Anne Ravenstone and is titled The Tin He/She. Have you driven down Broadway this month to see it for yourself?