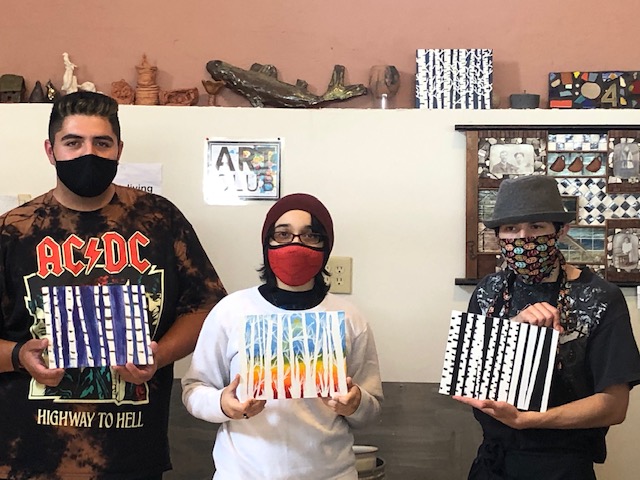 Lesson in Resistance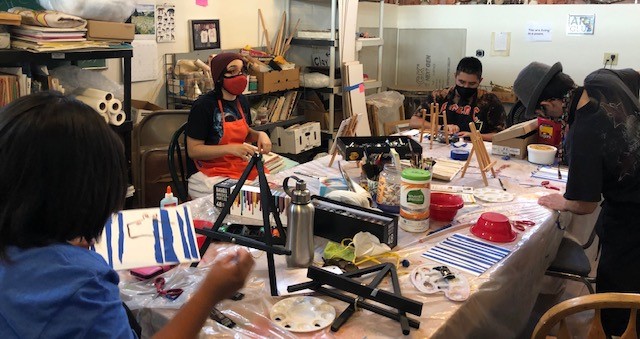 Young Art Club member, Destiny suggested a few meetings filled with working on resist paintings. So this week resist paintings were the theme of their meeting. Check-out these resist tree paintings.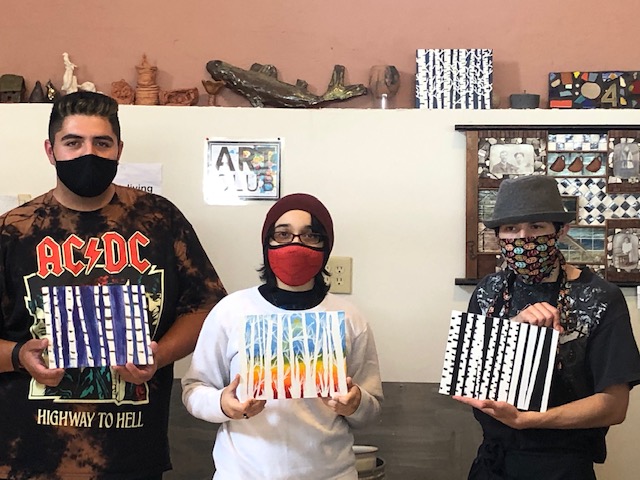 Derek, Aubriana and Sam showing how interpretation creates such interesting images (right).
To join the Young Arts Club, contact Karen Smith at 312-933-4119.