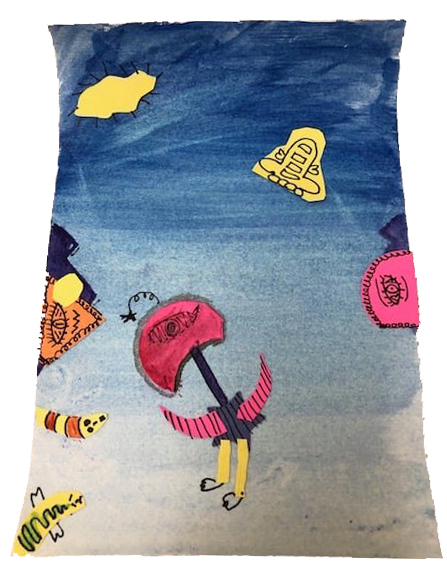 Joan Miró Lesson at Elementary Art After School
Elementary Art After School – This week students learned about the Spanish artist, Joan Miró, who began painting at age 14. As you can see in the art above, Talon Chavez had no trouble creating this whimsical piece demonstrating Miró's influence.
The Art After School program, launched in 2019, is offered to Mountainair public school students. Program details are available through the school system in the Fall.
To learn more about Arts After School, contact Anne Ravenstone.