Submissions are now closed – "FANTASTIC BOTANICALS": Call for Artists
Manzano Mountain Art Council welcomes you to participate in the "Fantastic Botanicals" art exhibit.
Abstract, realistic or imaginary – original interpretations of flowers, herbs, fruit or leaves.  Have fun with it, don't be bashful.
Images of Sunflowers to enhance the August 28th Sunflower Festival would be especially welcome, along with a variety of other plant images.  (It doesn't have to be sunflowers.)
(You can submit up to 5 pieces of sculptural or wall art in any medium.)
Deadline to Apply: July 27, 2021
Acceptance Date: July 28, 2021
Drop off Dates:  We are requesting your work be bought in to the Manzano Art Center at one of the following times:
Thursday, July 29, 11am -3pm
Saturday, July 31, 11am – 2pm
Sunday, August 1, 11am – 2pm
Tuesday, August 3, 11am – 3pm
Exhibit Dates: August 4 – November 30, 2021
Show Runner: Anne Ravenstone (contact through the application)
Exhibit Address:
Manzano Mountain Art Council
101 E Broadway
Mountainair, NM 87036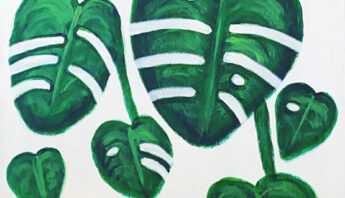 Commission Art Sales
MMAC will find a buyer, process payments, and arrange for delivery of any art pieces you would like to sell during this show. Our commission fee is 20%.
MMAC is scheduling art exhibits 4 months apart for a year so artists have time to create work to fit the theme.

Upcoming shows are:
December 1, 2021: ARTIFACTS, RELICS & RECYCLED ART
April 1, 2022: NEW MEXICO TEXTURES, PATTERNS, SHAPES & FORMS