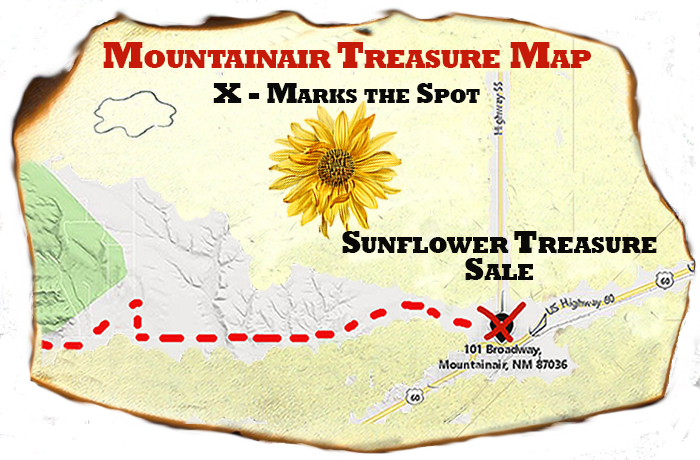 Don't Miss the 2022 Sunflower Treasure Sale!
Saturday, August 27, from 10 am to 4 pm
The Treasure Sale will be held during the 2022 Mountainair Sunflower Festival.
Many have found valuable items in Treasure sales, flea markets, etc. Why not stop by and see if you can find treasure! We have art, jewelry, furniture, household items, and antiques at good prices!
All donations benefit the Manzano Mountain Art Council. (Early morning sales are possible.)
Sale will be both in the building and outside, on the sidewalk.
MMAC Center
101 E. Broadway
Mountainair, NM 87036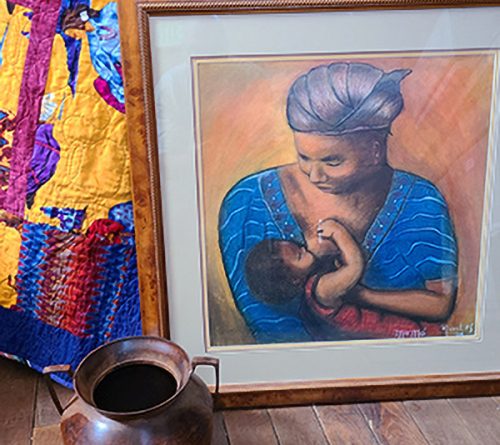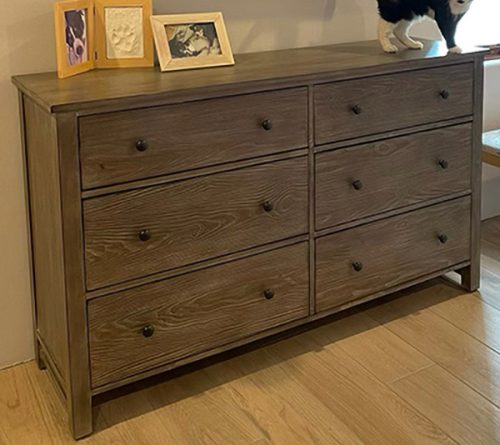 We are still accepting used or new items for our annual Sunflower Treasure Sale!
Donation receipts are available. You can drop off the items at the MMAC Center (101 E. Broadway, Mountainair) during gift shop hours on these days:
Wednesday through Saturday: 11 am – 3 pm