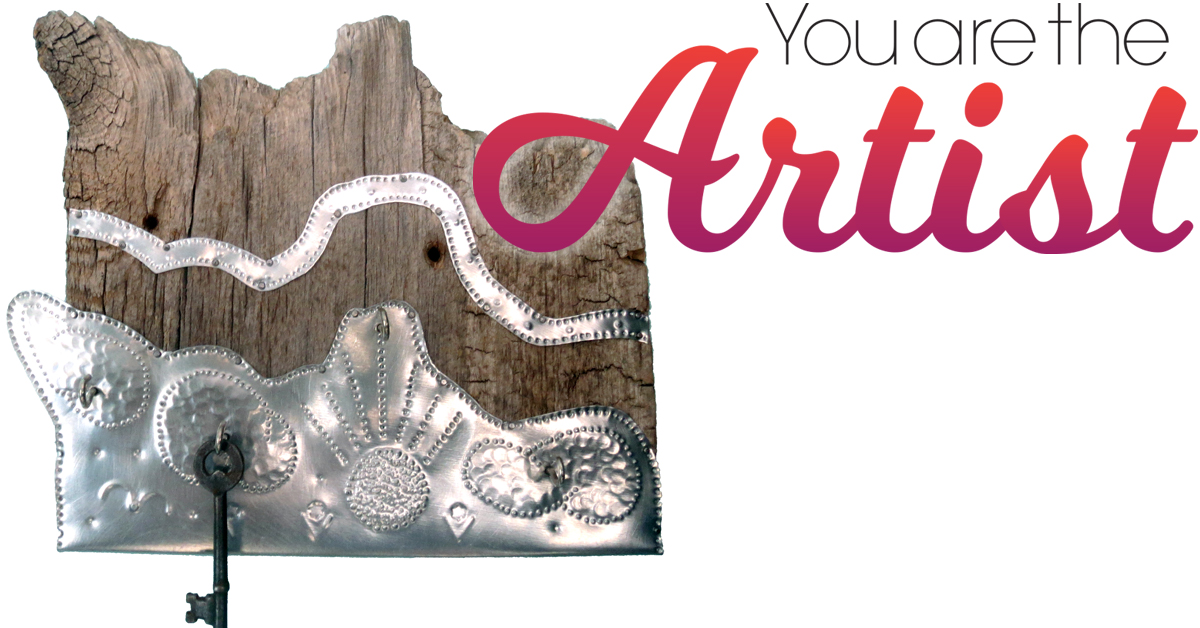 Decorative Tin Workshop
Make your own tin ornament AND contribute to a community art project—two eight-foot long tin panels installed on a beam over the South Gate of Mustang Plaza.
Dates
Sat, April 24, 2021
10 am–1 pm OR 1:30–4:30 pm
Sun, April 25, 2021
10 am–1 pm OR 1:30–4:30 pm $5/person
Anne Ravenstone
Instructor
This workshop is limited to 5 beginning or returning tin art participants per session. To RSVP call or text 505-847-0109 or submit the form below.
Everyone takes home an ornament, but the primary purpose of this workshop is to leave an artistic mark on our Mountainair community inspired by Pop Shaffer's design in the Shaffer Hotel dining room.