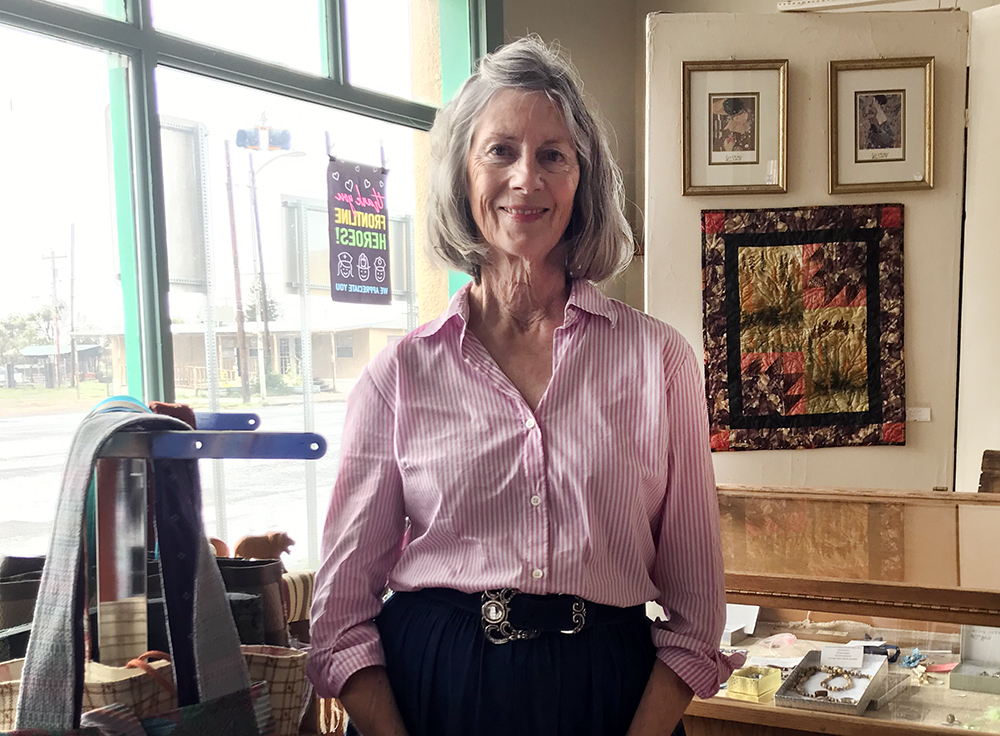 Beautiful Handmade Totes Arrive in Gift Shop
Del Rae Mote, a long-time MMAC member and gift shop volunteer donated several handmade totes that she created to our gift shop.
Del Rae lives on a ranch in Mountainair with her husband Steve and sewed the reusable bags from fabric originating from Mary Schultz's interior design collection. (Mary was instrumental in the formation of MMAC.)
"I enjoyed making each of these bags. Seeing them as new items on display in the gift shop is very rewarding," Del Rae reflected.
Gift Shop Manager, Donna Deiner, loves the totes and purses. "I absolutely love that each is an original, one-of-a-kind piece. They will make beautiful gifts, reasonably priced between $12.00 and $30.00." Donna is grateful to Del Rae for donating her time and talents to MMAC.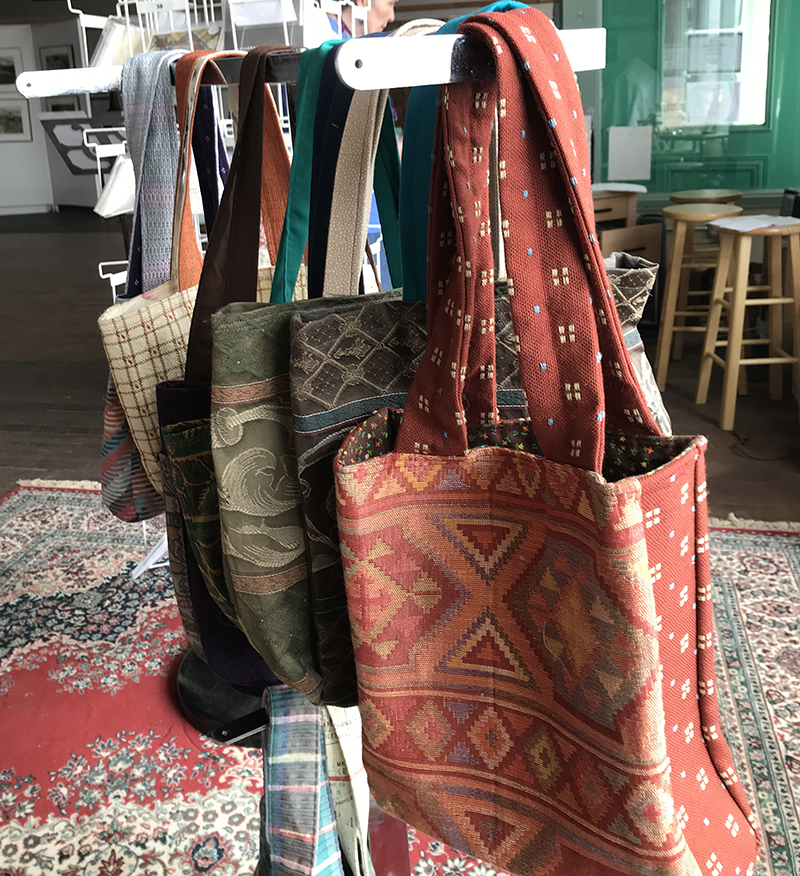 The one-of-a-kind totes and purses are beautifully made from a variety of material and textures. "I simply joined fabrics together to create use and beauty," she told us. The bag sizes range between 7″ x 10″ and 12″ x 16″. Some are lined and a few have pockets.
Del Rae is also a skilled quilter and has been involved with our You Are the Artist workshop program. "My volunteer hours in the shop are something I look forward to every month."
Currently, the gift shop and gallery are open Tuesday–Thursday from 11 am – 3 pm and Saturdays from 11 am – 2 pm. Check the gift shop page as days and times may change.
You can also volunteer your time and talents at MMAC. Read the list of areas we are seeking volunteers.