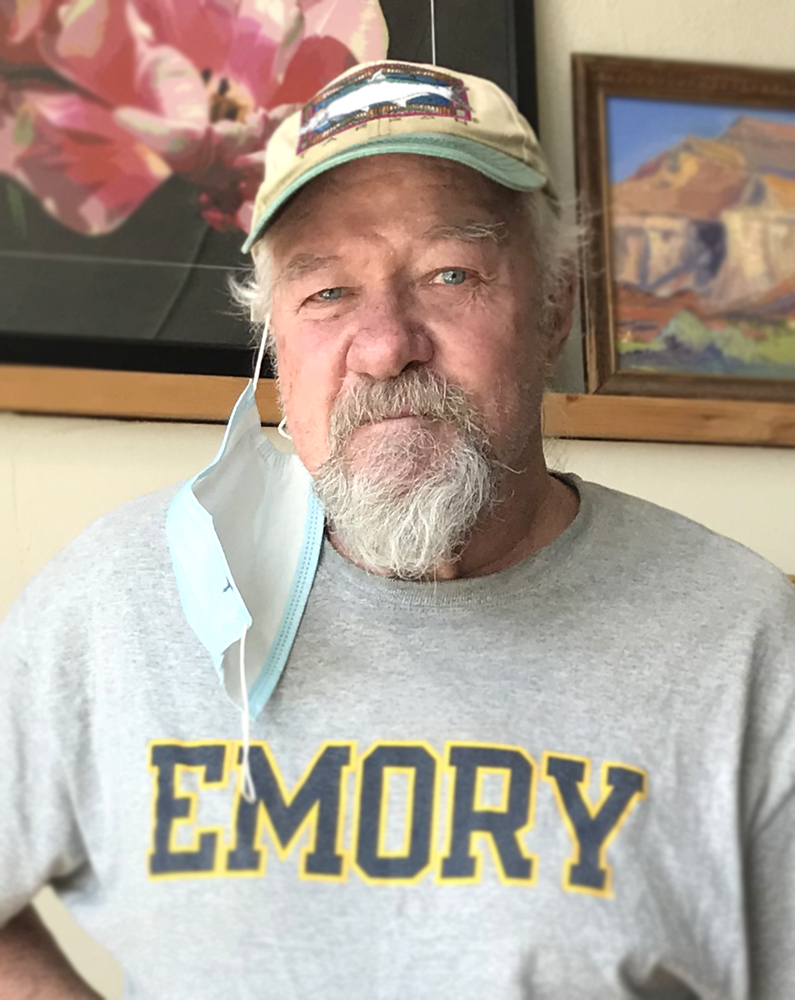 Artist Spotlight: Western Whimsy
Lower horse jaw bone, acrylic paint
Artist: Dean Schroeder
About the Artist
I am a retired building contractor from Key West, Florida. As a contractor I had very little free time. My involvement with art increased greatly after retirement. In 2007, I relocated to New Mexico and suddenly found time to explore the art mediums I had always loved.
My interest in art started with wood turning. I was captivated by the works of Lucie Rei (Rie), a British potter. I loved the shape of her bowls and began glazing ceramic bowls with my own primitive attempts at art. This increased my curiosity in hand-built clay. I fine-tuned my ceramic skills by joining the now-defunct Clayworks in Mountainair. There, I shared ideas and creations with other clay artists. I experimented with different types of clay. I made a series of wooden molds or puki to produce ceramic bowls in a form. My interest in art, as in life, are seldom static and often I'm ready to move on after doing something twice.
My son, Max, and I have always loved outdoor exploring and keep a sharp eye out for any bones we discover. I always feel somehow connected to the creatures whose remains we encounter. I have three garbage cans filled with bones we have collected from all the places we explore. It started 18 years ago when Max and I happened upon a mass grounding of pilot whales in the back country outside of Key West. It was then I became a bone fancier, collecting whale, antelope, elk, deer, cattle, coyote, and horses bones.
My latest project, Western Whimsy, is the lower jawbone of a horse with geometric designs applied with acrylic paint. Sometimes, I see the bones as an abstract shape and not as parts of a past life form. In my early artwork, I used newer bones in better condition and this excited me. There are always lessons to be learned from any new medium I work with.
Price: $100.00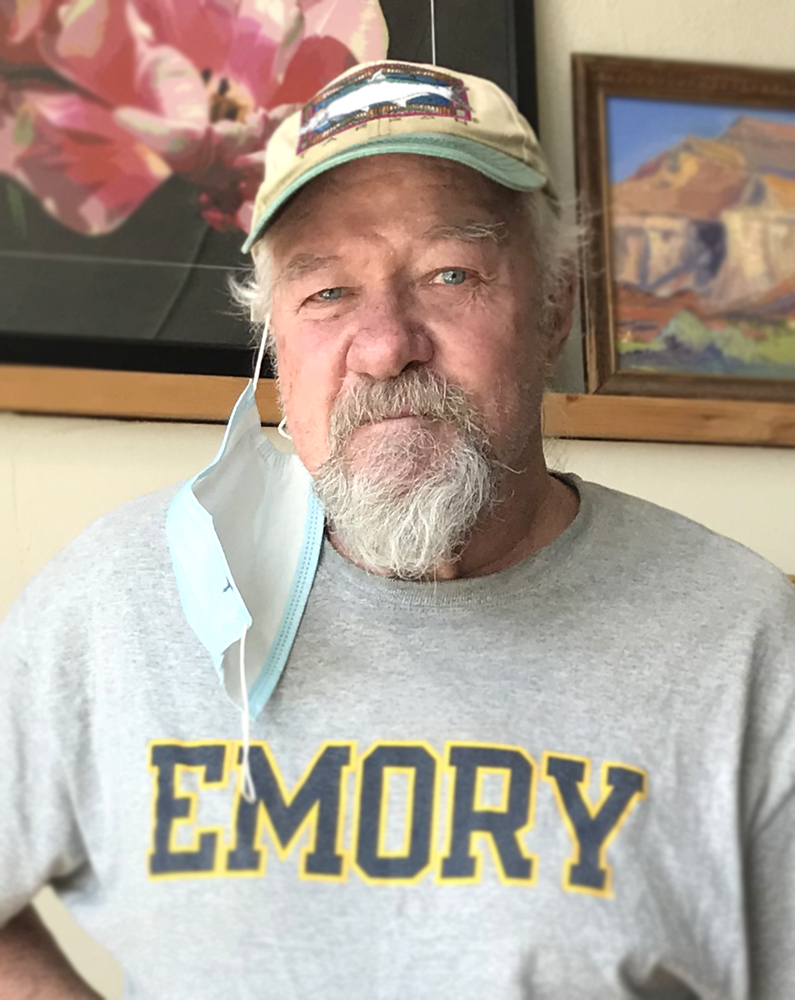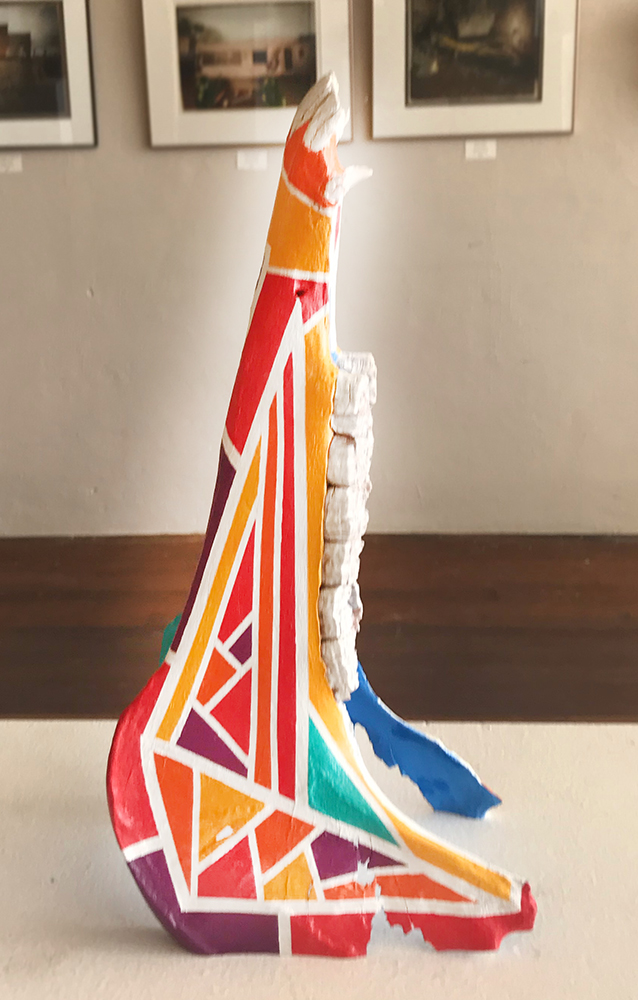 Dean's sculpture is on display through the end of March 2021 in our windows at —


101 E Broadway, Mountainair, New Mexico