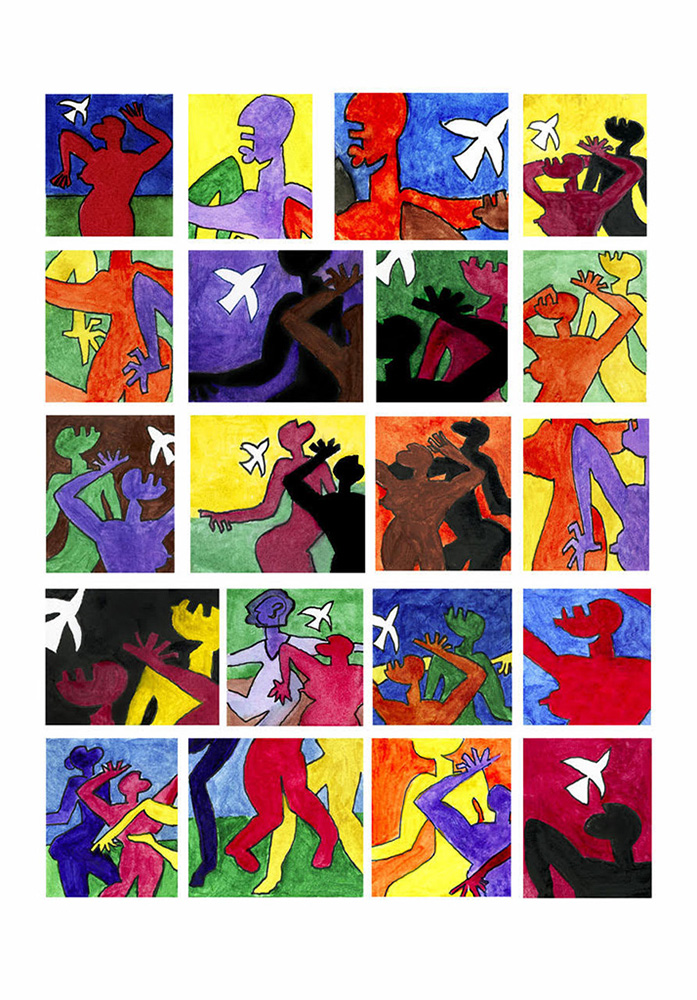 Artist Spotlight: Technicolor Dancers
Italian Watercolor Paper,
Paper Size: 24" W x 28" H
Size of Art: 18" W x 22 1/2" H, 
Artist:  Juan-Manuel Alonso
About the Artist
I was born in Cuba. I grew up and spent a large portion of my life in New York City. Following graduation from CCNY and The Fashion Institute of Technology (FIT), and while working as a designer in the fashion industry, I taught design at FIT, New York, Miami Dade College, Fine Arts College, Design and Architecture, Florida, and FIDM, San Francisco.
My extensive travels throughout Europe, the Middle East, India, and Asia have had a major influence on my artistic sensibilities.
After living in California where Bungalow Studio One originated, I moved to the forest in New Mexico where the studio is settled and is in full force in creating recognizable images with a new view on the beauty of the area.
The imagery of Technicolor Dancers has always been stored in the depth of an amphora buried inside the subconscious repository of memories from my childhood. It is part of the freedom within that is in all of us. When I have allowed that freedom to surface, it has lead me into a constant state of awe, happiness, wildness, and exuberance, like the island where I was born. In the series Technicolor Dancers, the forest is a magical state of being that when expressed with the range of colors that have been executed takes us into a total space of freedom where color is relative.
Price: $400.00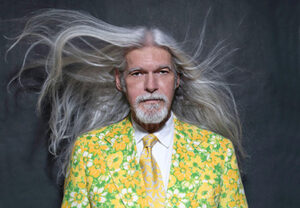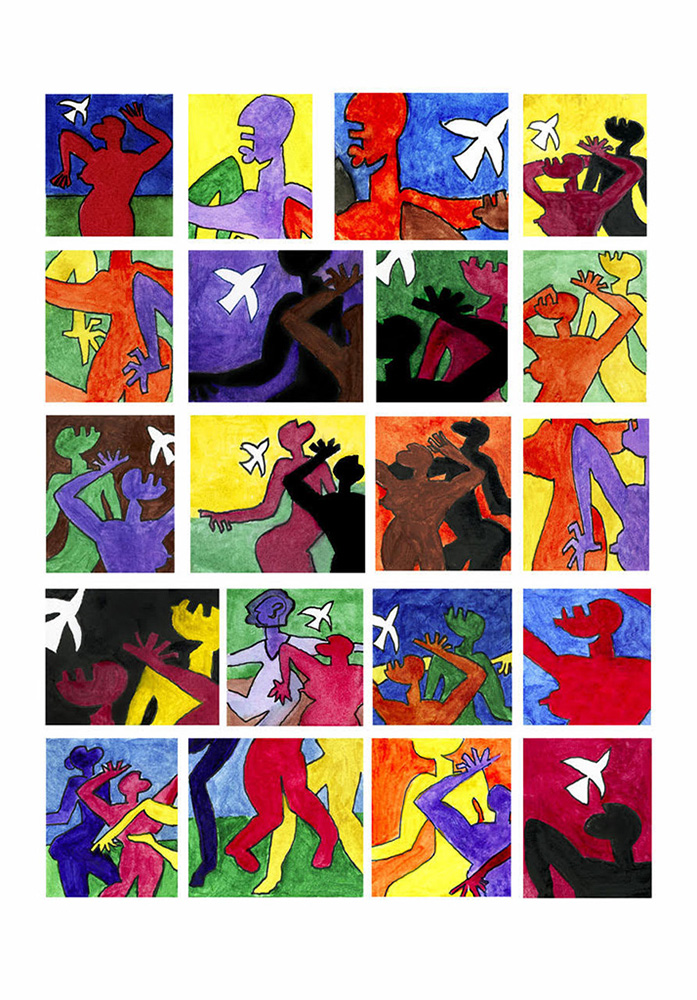 Juan-Manuel's "Technicolor Dancers" is on display through the end of July 2021 in our windows at —


101 E Broadway, Mountainair, New Mexico