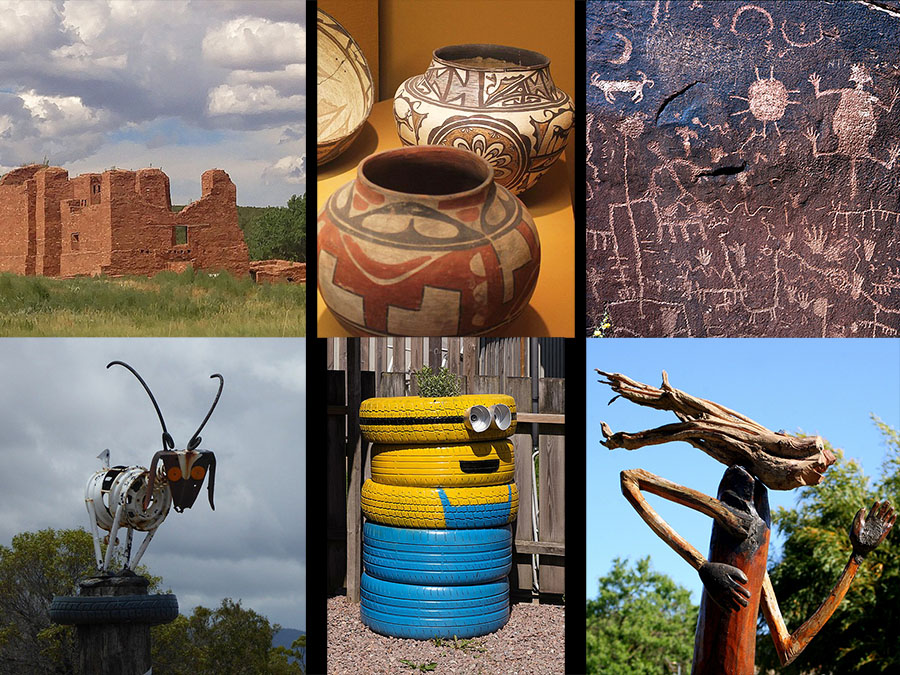 "Artifacts, Relics, and Recycled Art": Call for Artists
Manzano Mountain Art Council welcomes you to participate in the "Artifacts, Relics, and Recycled Art" art exhibit.  This art exhibit features original work inspired by New Mexico history, petroglyphs, or old junk, with an emphasis on smaller works of art that would appeal as Holiday gifts.
(You can submit up to 5 pieces of sculptural or wall art in any medium.)
If you experience any problems with the Form below, please notify us at  marketing@manzanomountainartcouncil.org
Deadline to Apply: Nov 29, 2021
Acceptance Date:  Nov 30, 2021
Drop off Dates: 
We are requesting your work be bought in to the Manzano Art Center at one of the following times:
Wed, Nov 30 or Thur, Dec 1:  11 am -3 pm
(other arrangements can be made if necessary)
Exhibit Dates:
Dec 4, 2021 – March 31, 2022
Show Runner: Anne Ravenstone (contact through the application)
Exhibit Address:
Manzano Mountain Art Council
101 E Broadway
Mountainair, NM 87036
Commission Art Sales
MMAC will find a buyer, process payments, and arrange for delivery of any art pieces you would like to sell during this show. Our commission fee is 20%.
MMAC is scheduling art exhibits 4 months apart for a year so artists have time to create work to fit the theme.
Upcoming shows are:

April 1, 2022: NEW MEXICO TEXTURES, PATTERNS, SHAPES & FORMS